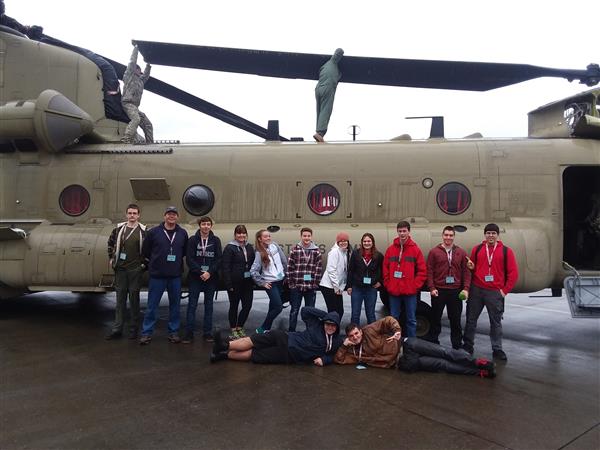 The Criminal Justice Program at West Sound Tech is designed to introduce students to the different occupations available to them in the Criminal Justice field. Students will learn the basics of Criminal Law, Law Enforcement, Investigations, the Courtroom, Evidence Collection, Forensic Analysis and Corrections. The class is both instructional as well as hands-on, and a lot of time is spent both writing reports in the classroom and learning police tactics from retired and active police officers in the field.
Students also participate in a Physical Education program at the YMCA where they will be given instruction in Martial Arts, and where they are pushed towards reaching the minimum physical fitness standards necessary to pass the Police Academy. They are also taken on several field trips throughout the year to the Police Academy, prisons, courtrooms, the Kitsap 911 Call Center, the Coroner's office and many other locations to introduce them to the various occupations Criminal Justice has to offer. The students will also receive in-class presentations by Military personnel, the FBI, Search and Rescue, Liquor/Cannabis Control and others.
Feel free to contact the instructor, Eric Bockelie for any questions.