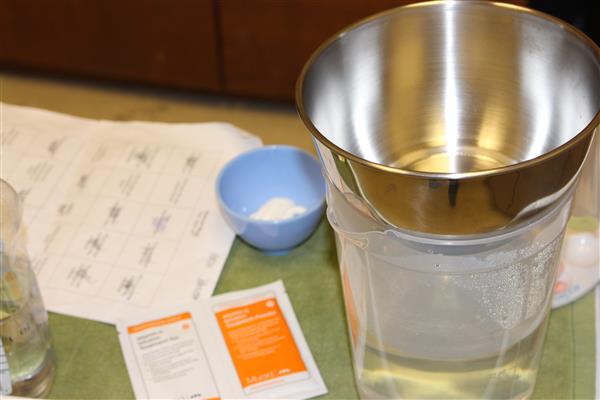 Congratulations on your decision to enter the exciting world of Esthetics! We are pleased that you have enrolled in the Olympic College/West Sound Tech Esthetics program. We are committed to facilitating your success and will provide guidance in processes and procedures, which will assist your progress through the program of study. We will do our best to ensure your success in your chosen career path. We strive to help students develop the basic skills needed, to meet the diverse challenges in the competitive beauty industry. Olympic College and West Sound Technical Skills Center provide a professional quality education and training necessary to pass the state licensure exam. We strive to create an environment that is student centered, where teamwork is encouraged, personal and professional development is promoted, and respect for others is fundamental.
Our Esthetics program offers training in Safety & Sanitation, Skin Care, Skin Analysis, Product & Skin Care Ingredient Knowledge, Facials, Facials using Modalities (machines), Waxing, Entry level Microdermabrasion and Lash and Brow enhancements. This is an hour-based program and requires 750 hours to complete. A portion of these hours are completed online.
We are a Dermalogica Partner School and students will receive Dermalogica Certifications throughout their training. We also have Dermalogica consultants scheduled for in class and hands on training for our students. In addition, we are a BioTherapeutic Partner School and use the cutting-edge technology they offer along with in class training.
The program length for full time OC students is 3 quarters, Monday through Friday from 11:00am to 3:00pm. WST students complete the program within 2 years and are expected to attend Monday through Friday 8:00am to 10:30am. Our day begins with theory and then moves on to practical applications on mannequins, fellow students, or other live models and eventually the public. Students are expected to attend regularly, to complete the state required hours, on time and not fall behind.
The school's clinic floor is open to the public from 8:30am to 10:00am for morning WST students and from 11:30pm to 2:30pm for OC students. The students are expected to clean up using proper sanitation procedures in their area and complete their daily sanitation task, at the end of each day.
WST high school students are provided a textbook, online access and tools, but must purchase a kit within the first week of class. The purchase price of the kit is approximately $275.00.
OC students must purchase their books, online access, and a kit on the first day of class. Please see instructor for the costs.
The following items are provided by the student and are to be replaced as needed:
Uniform (black scrub bottoms, black scrub top, close toed shoes, students may not attend class or clock hours if they do not have on their uniform)

2 Boxes of latex free/powder free gloves that fit your hands (mandatory for services)

2 Bottles Pump hand sanitizer

2- 2 inch, 3 ring binder for handouts/assignments

Notebook Paper for 1 notebook

Notebook page dividers to organize notebook contents

Tri-fold display board 36" x 48" (needed in March and will be available for purchase at WST)

Office type items for projects (these would be purchased whenever needed throughout the program, some items for projects are provided by the school)

Second year students may be given an additional list of supplies

Second year students must purchase supplies needed to create the state board kit which averages around $75
Our courses prepare students with the skills necessary to pass the Washington State Board, written and practical examination, necessary for licensing, and the competency to obtain an entry level position in the field of Esthetics. All courses include state board prep and help with preparing for the written and practical test requirements.
Thank you for your interest in our program and we hope to hear from you soon, feel free to stop by for a service!