Did you know that there are more than 1.7 million total-force dependent children worldwide? Wear Purple on Thursday, April 15, to honor our military children for their strength and sacrifice.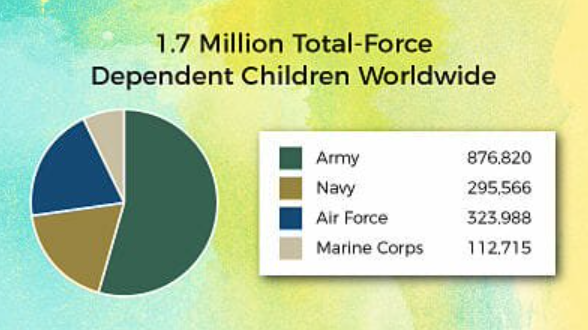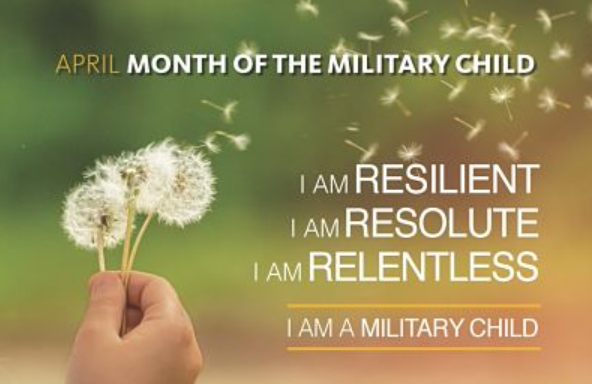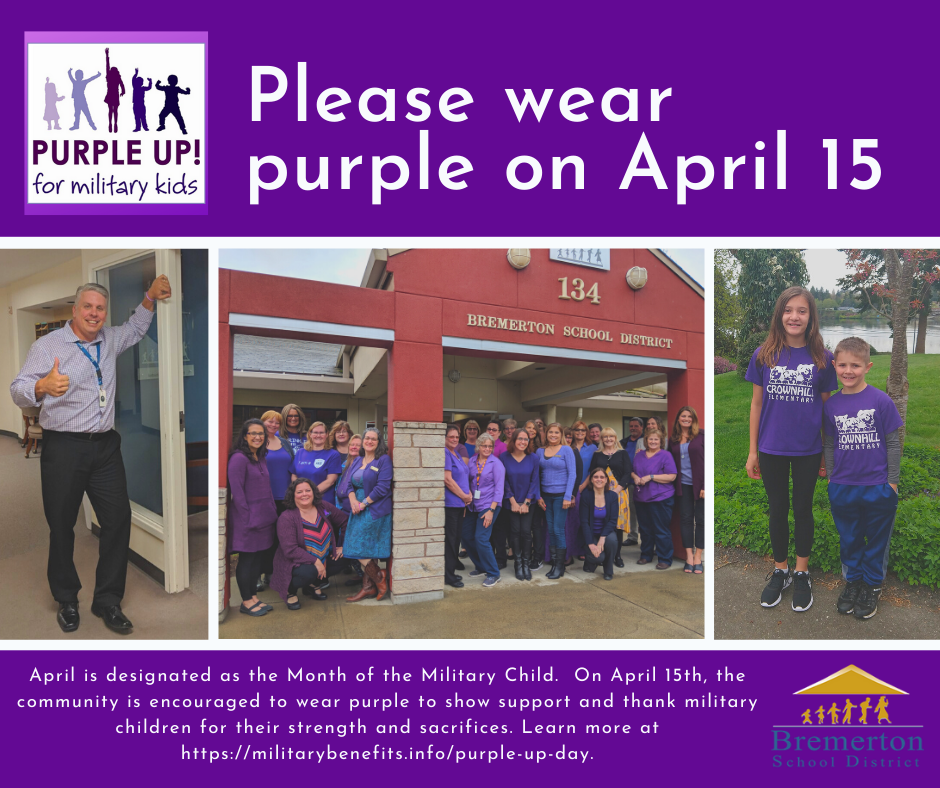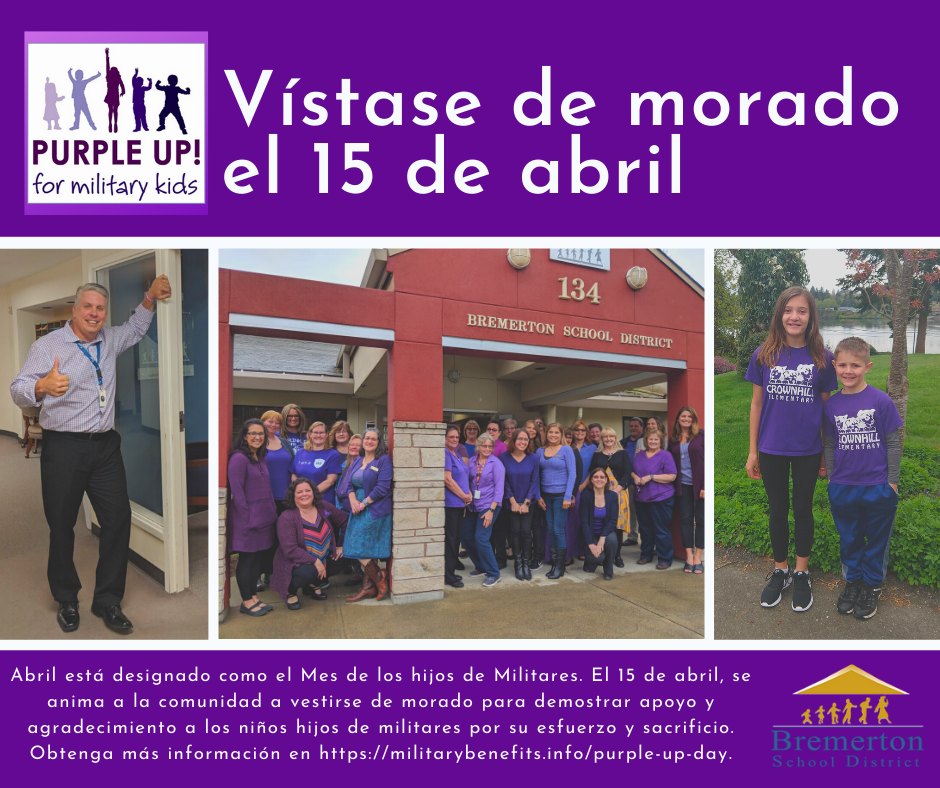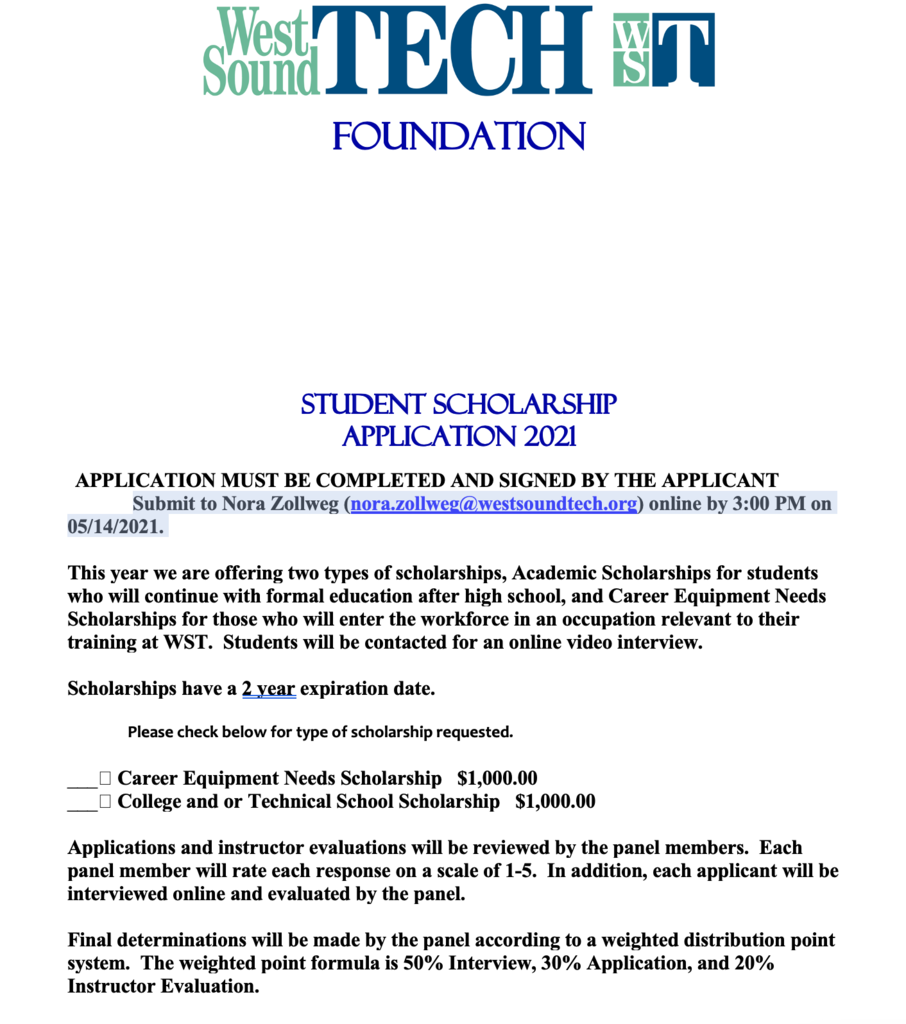 April is the Month of the Military Child. Join WST in honoring the sacrifices made by our military families worldwide, especially the children of military members serving at home and overseas. Purple Up on April 15, in honor of the sacrifices made by military children.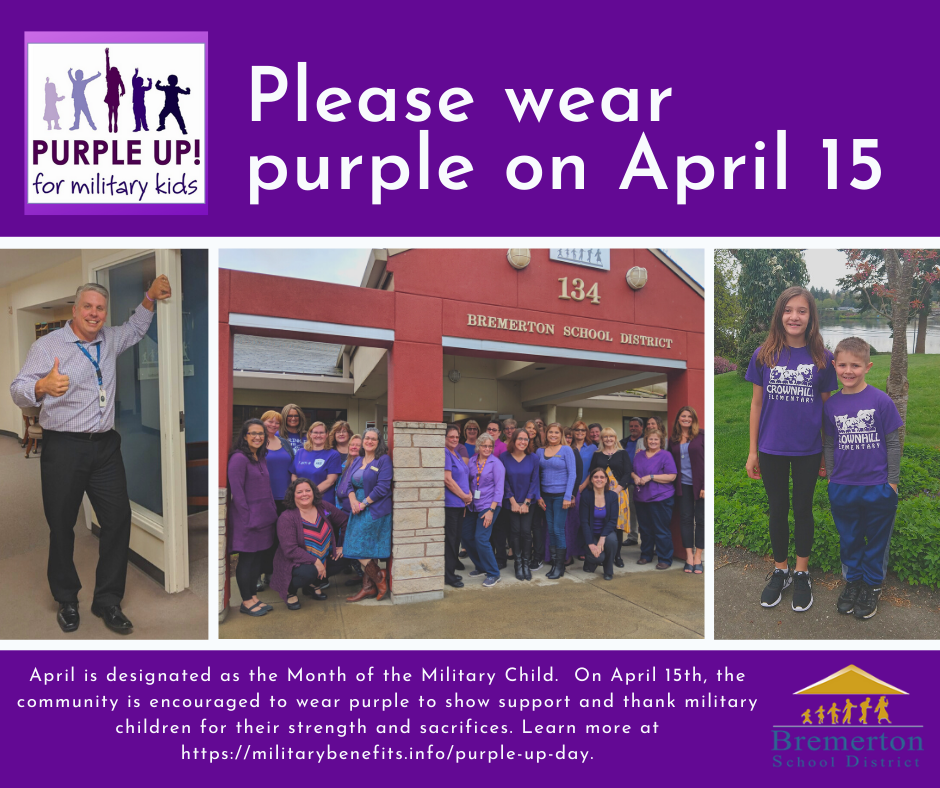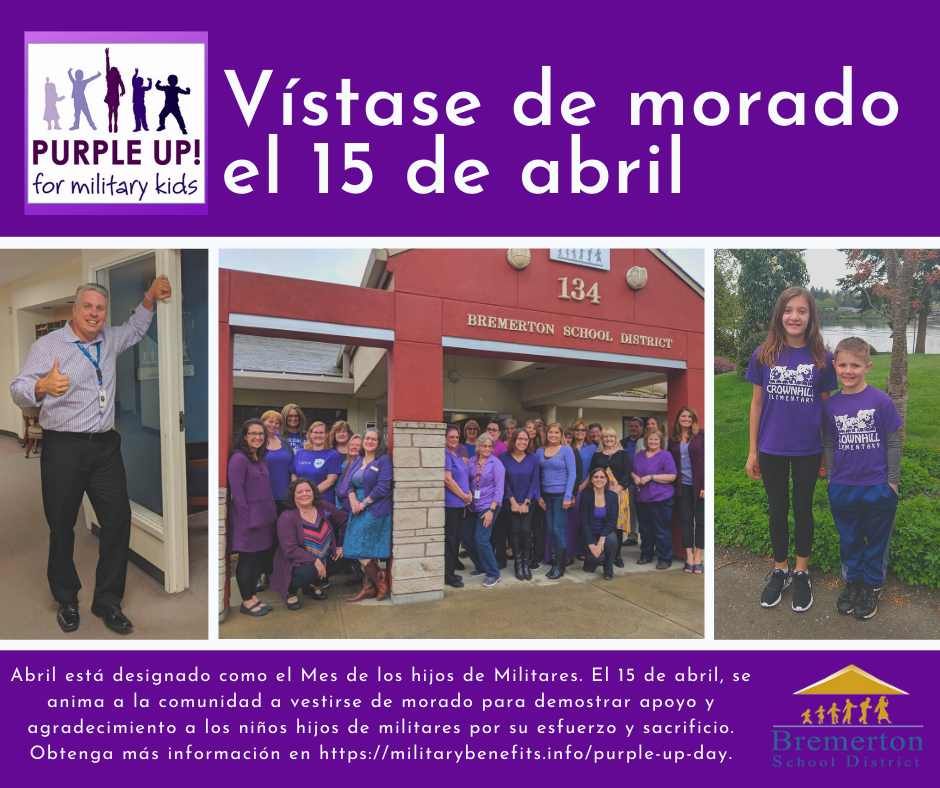 Got documents to shred? Bring them to the Elks Parking lot on April 10th and have them shredded for just $1 per lb, and support a great fundraiser for the Peninsula Services team developed to fund programs for adults with disabilities.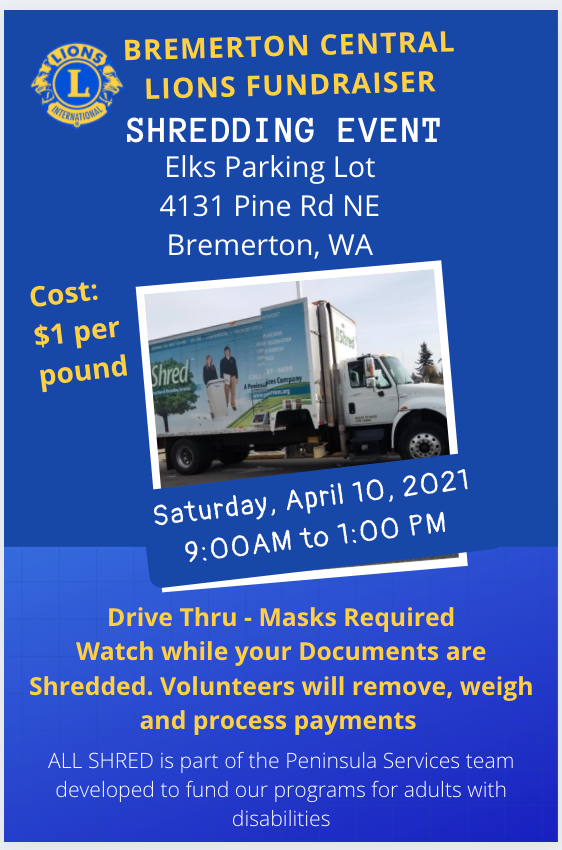 WST is closed for Spring Break. We are excited to see you Monday, April 12th, when we return to school!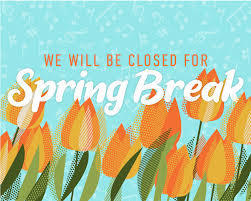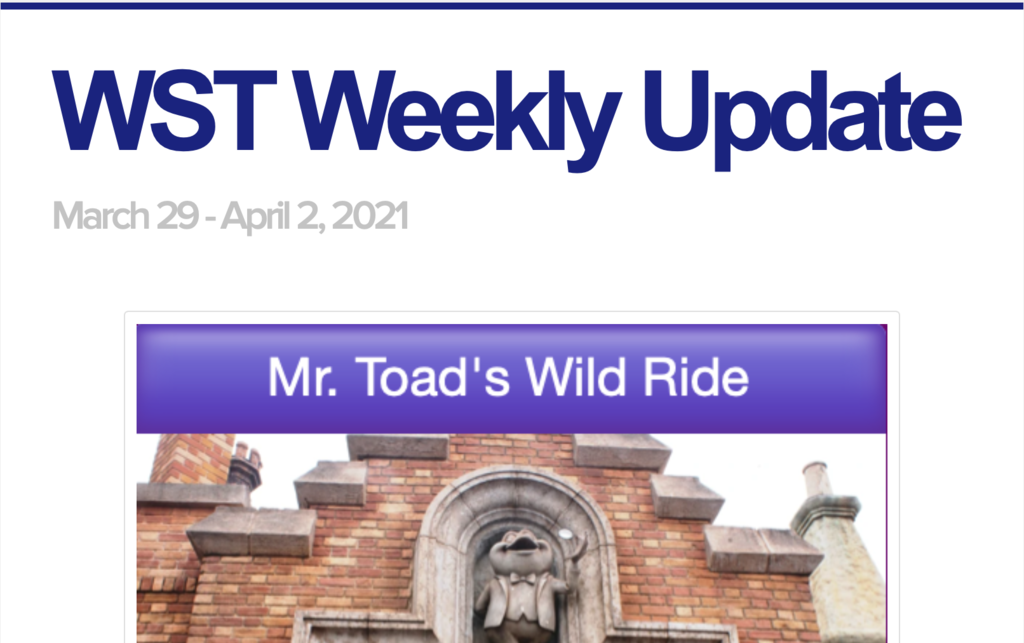 Enjoy your Spring Break everyone! We will see you back at WST beginning Monday April 12th. Campus is closed from April 5-9.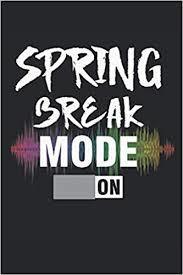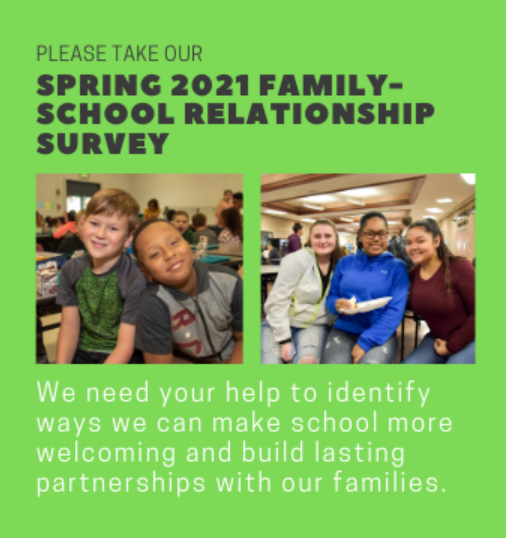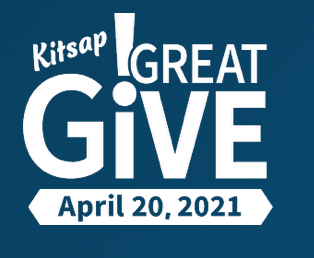 WST Spring Break: April 5 - 9, 2021. Be safe, take care, relax, and have FUN! We will see you April 12th.

Have documents that need to be shredded? Come to the Bremerton Central Lions Club Shred Event on April 10th, for just $1.00 per pound, you can easily shred all your unwanted paper! Support the Peninsula Services team developed to fund programs for adults with disabilities.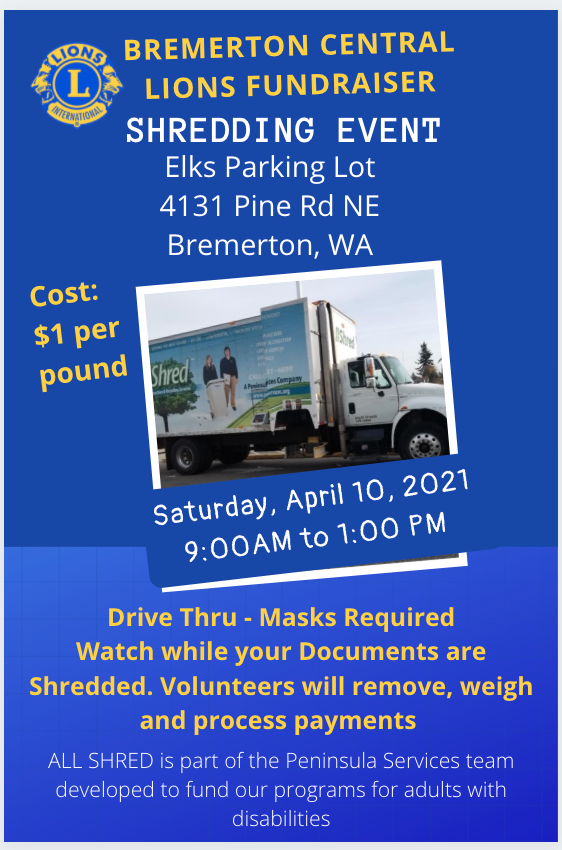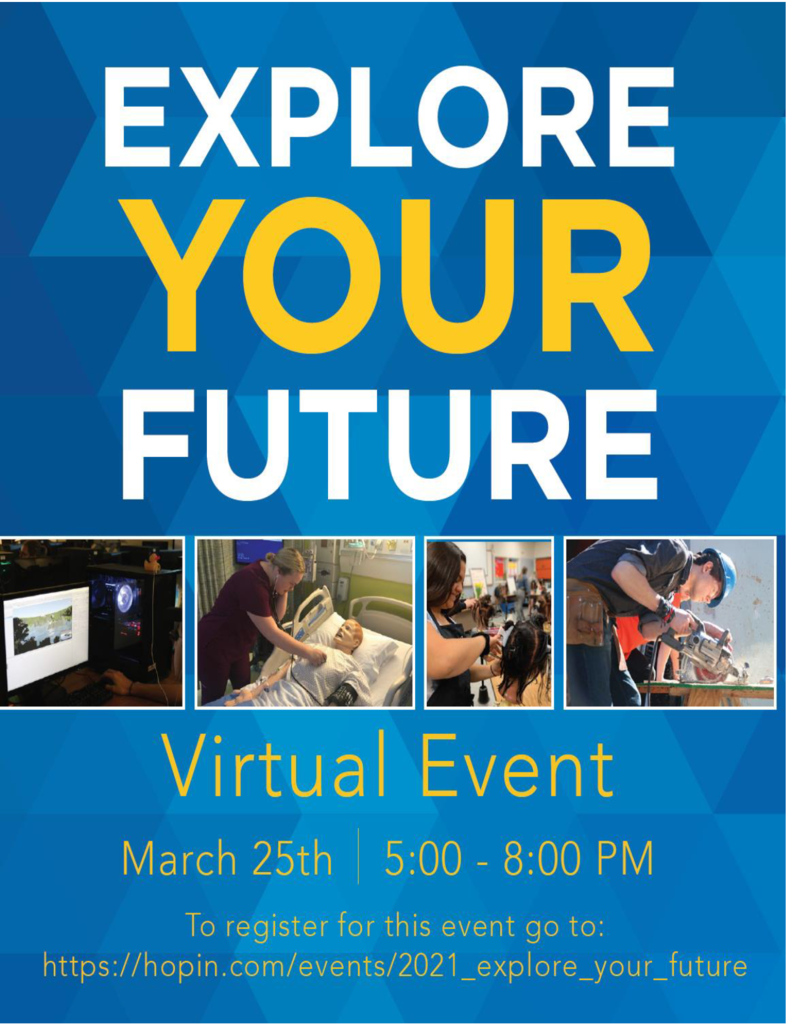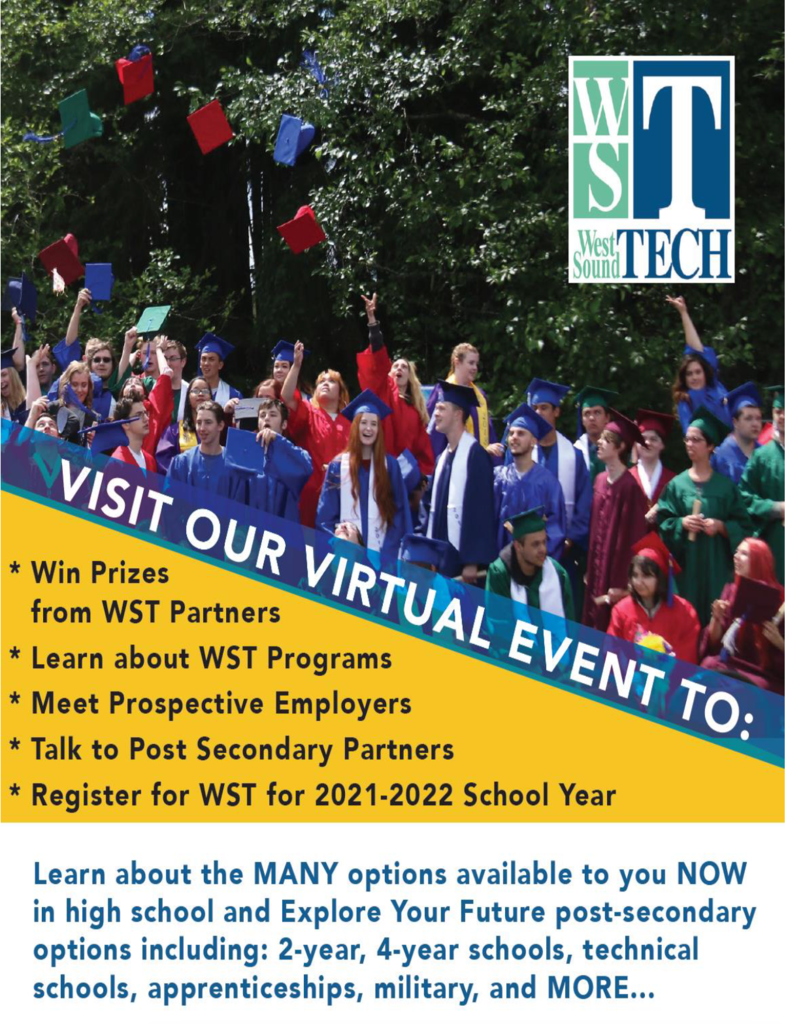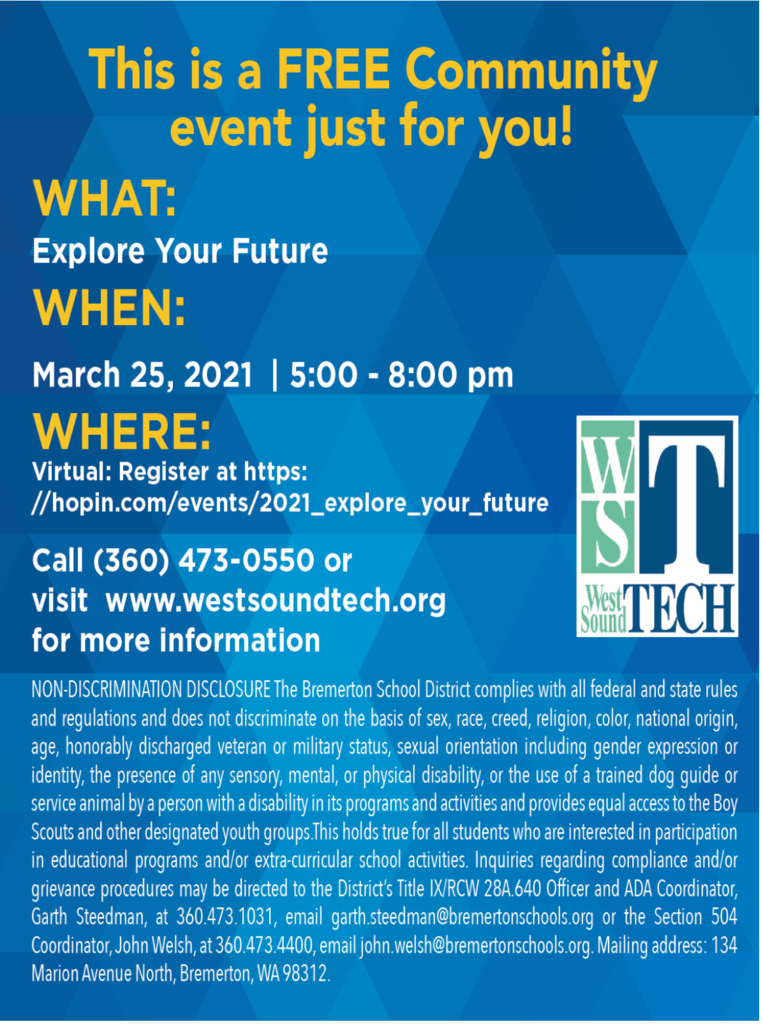 Updated WST Reopening Guide! Important: second session moved to 11:10 - 1:40 to better accommodate student sending schools. Second session self-drivers should be in session by 11:10 am. To Learn More Go to:
https://tinyurl.com/WSTReopeningUpdate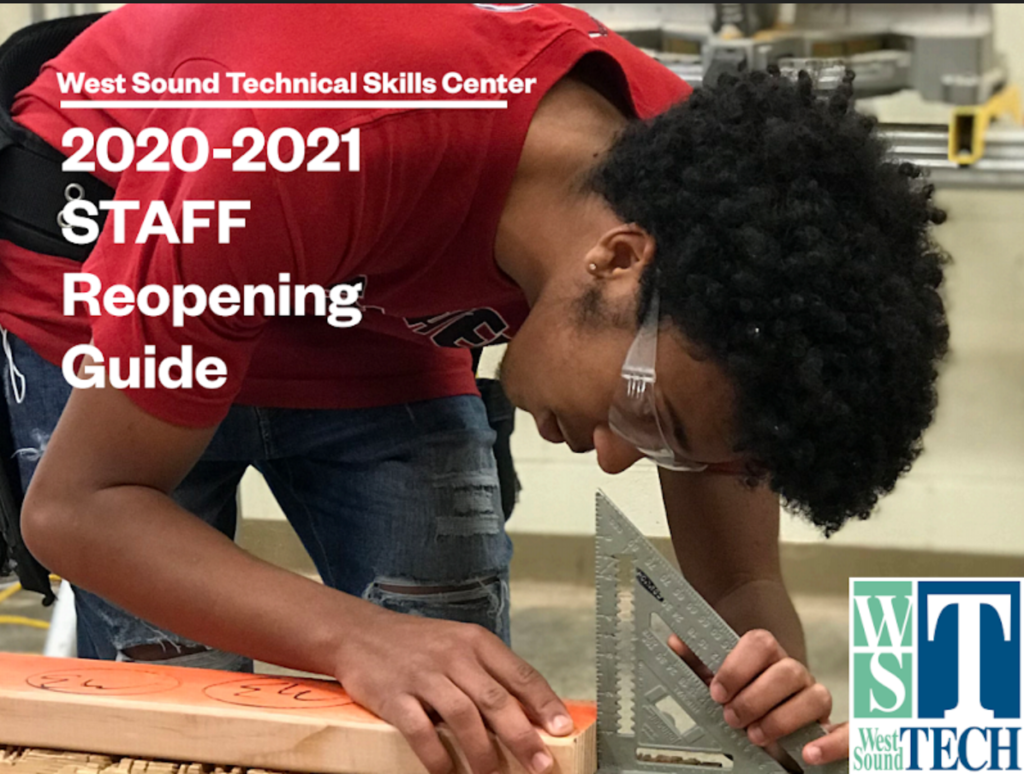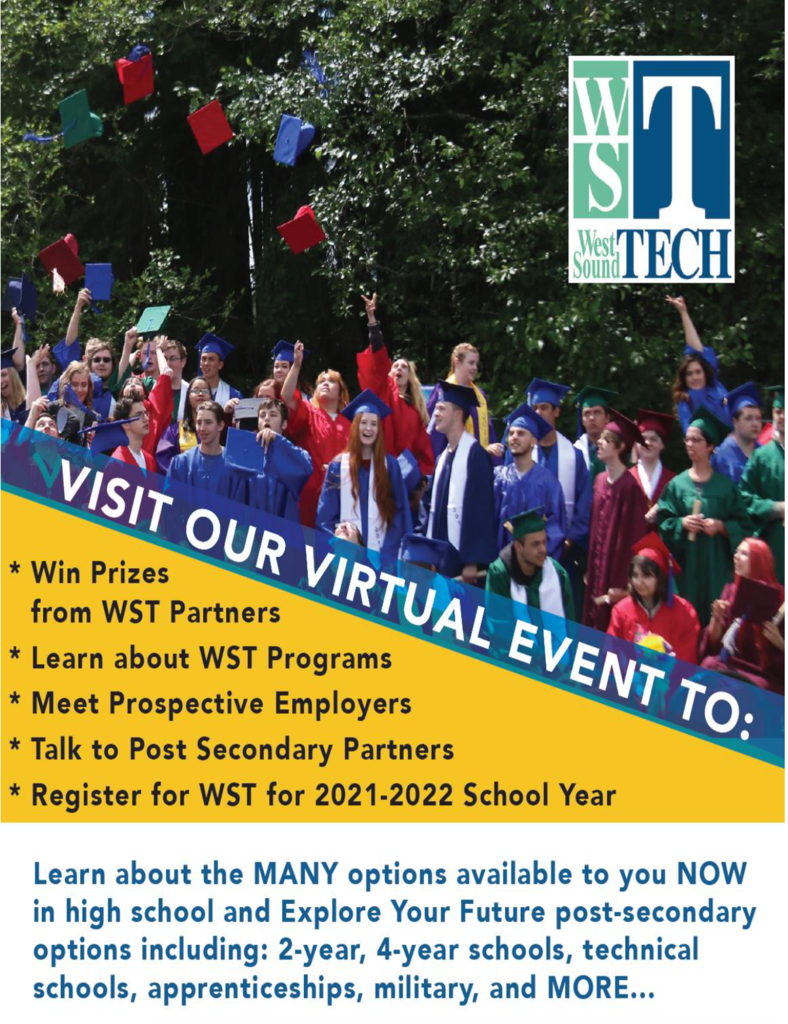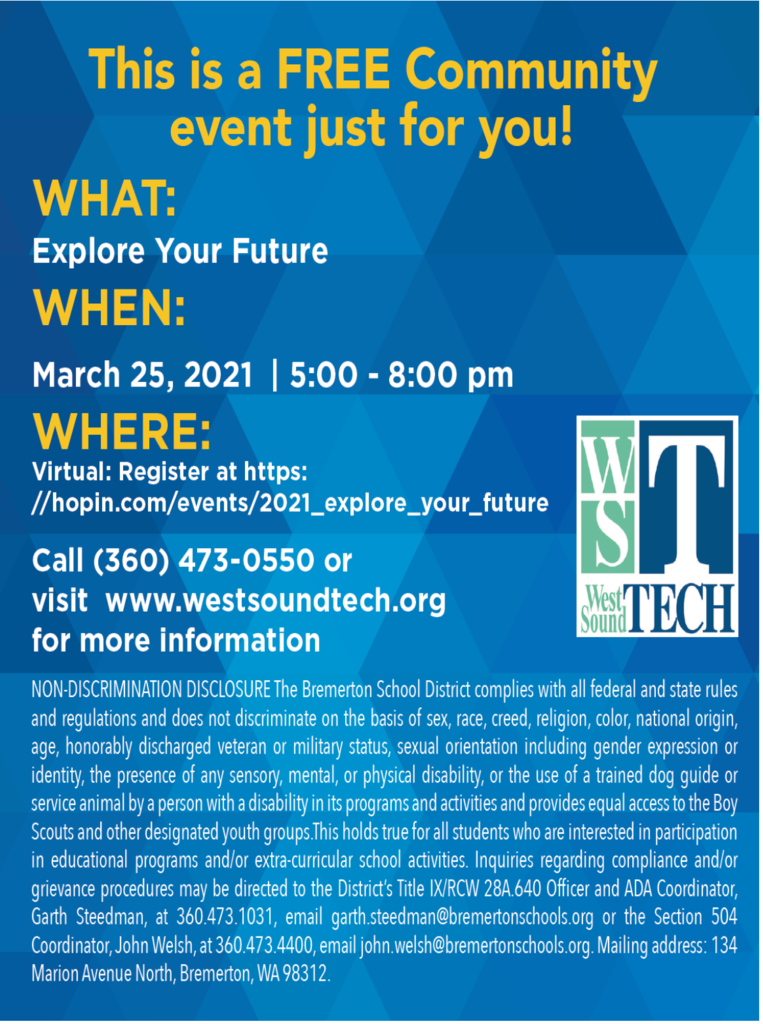 Interested in attending WST? Come check out our programs March 25, from 5 - 8, virtually! Programs, employers, colleges and universities, apprenticeship programs, and military all will be available. Register now:
https://hopin.com/events/2021_explore_your_future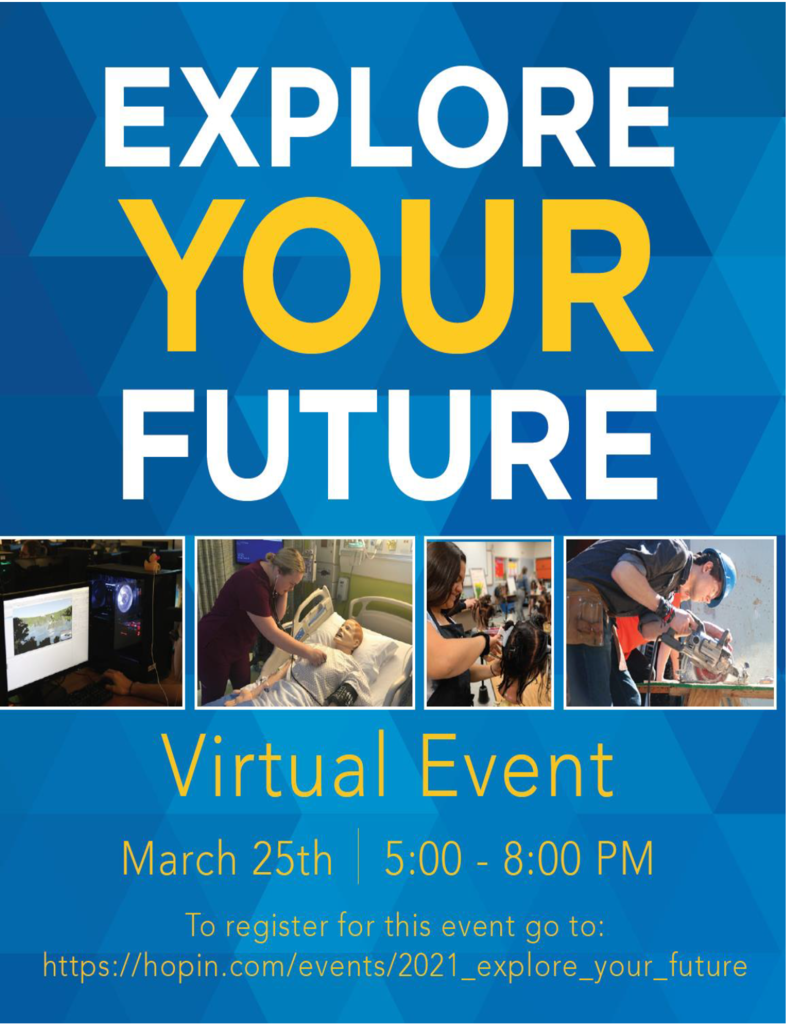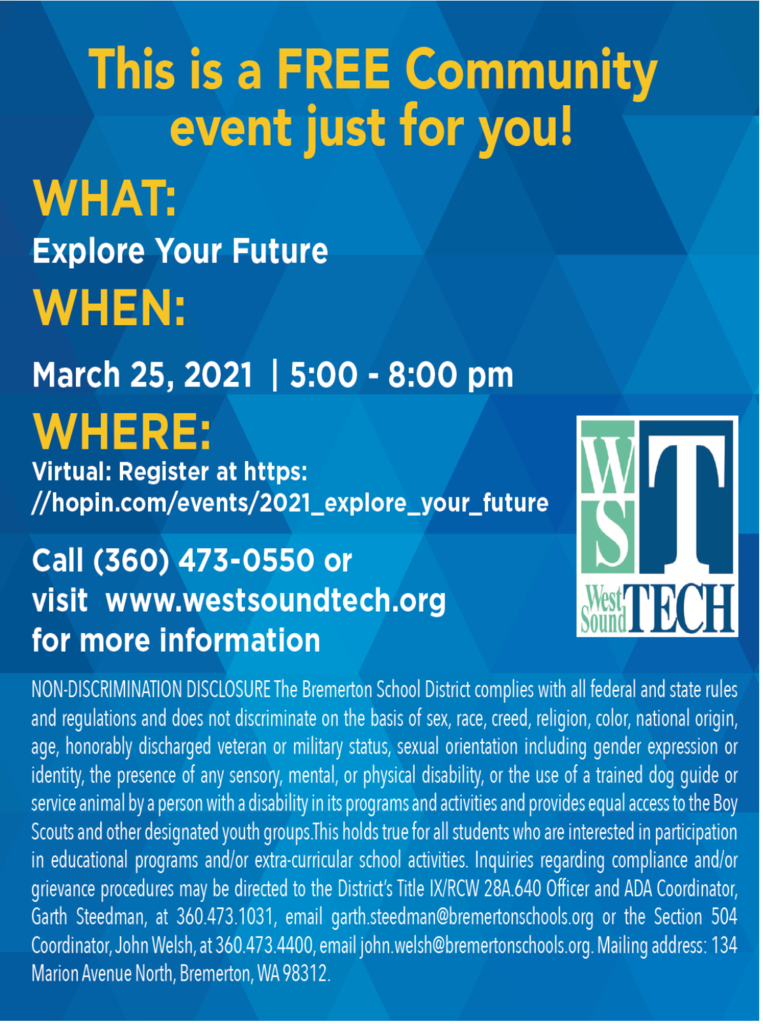 21-22 WST Registration is now open! Are you an incoming junior or senior? Are you interested in hands-on learning that prepares you for college and career? WST is here for YOU! Your success is why we're here. Go to:
www.wst.smapply.org
to register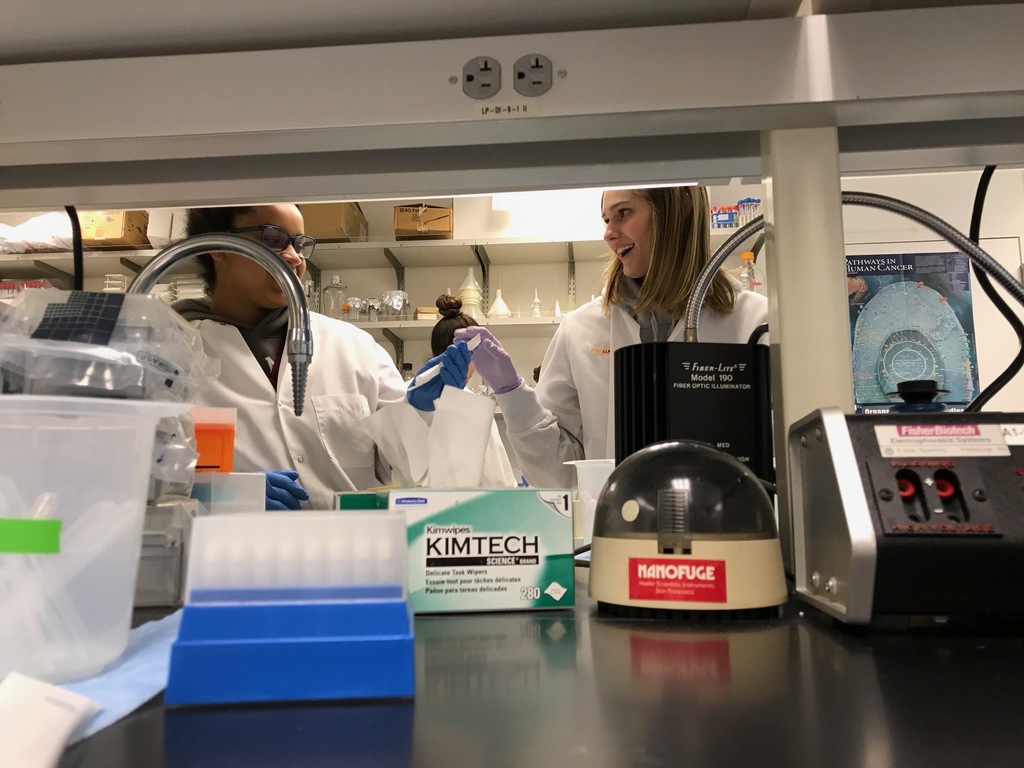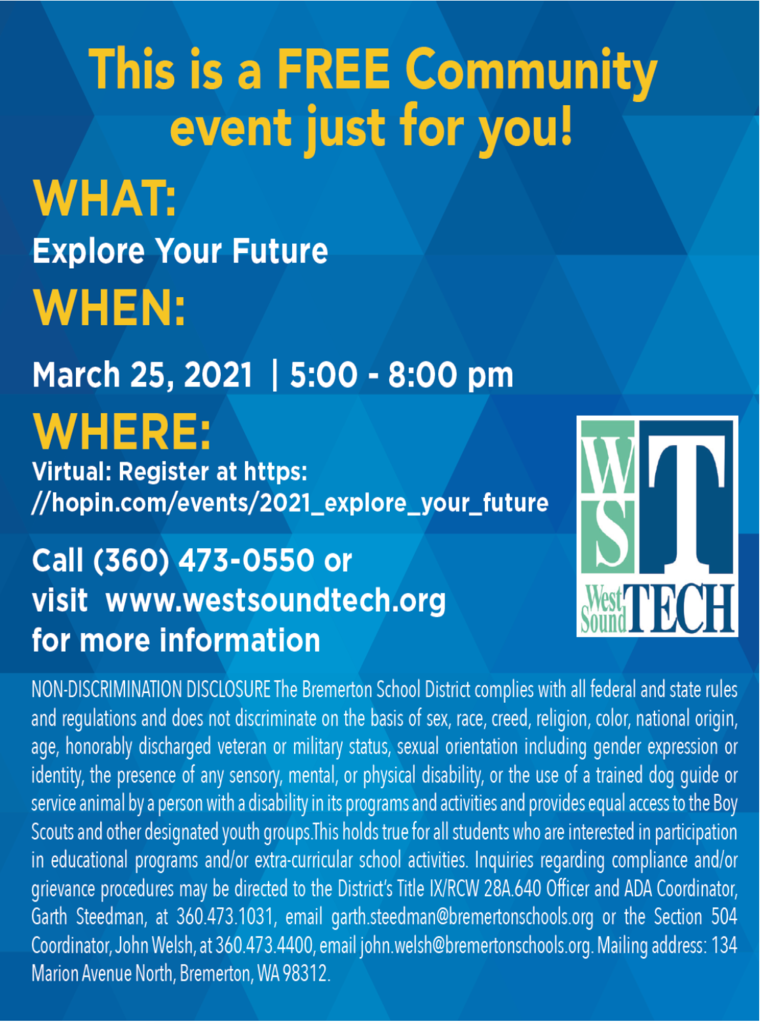 WST Parents and families are a big part of the success of WST. You are a valued partner in your student's learning. Please take a moment and complete the WST Parent and Community Survey at:
https://surveys.panoramaed.com/bremerton/WST
wolverines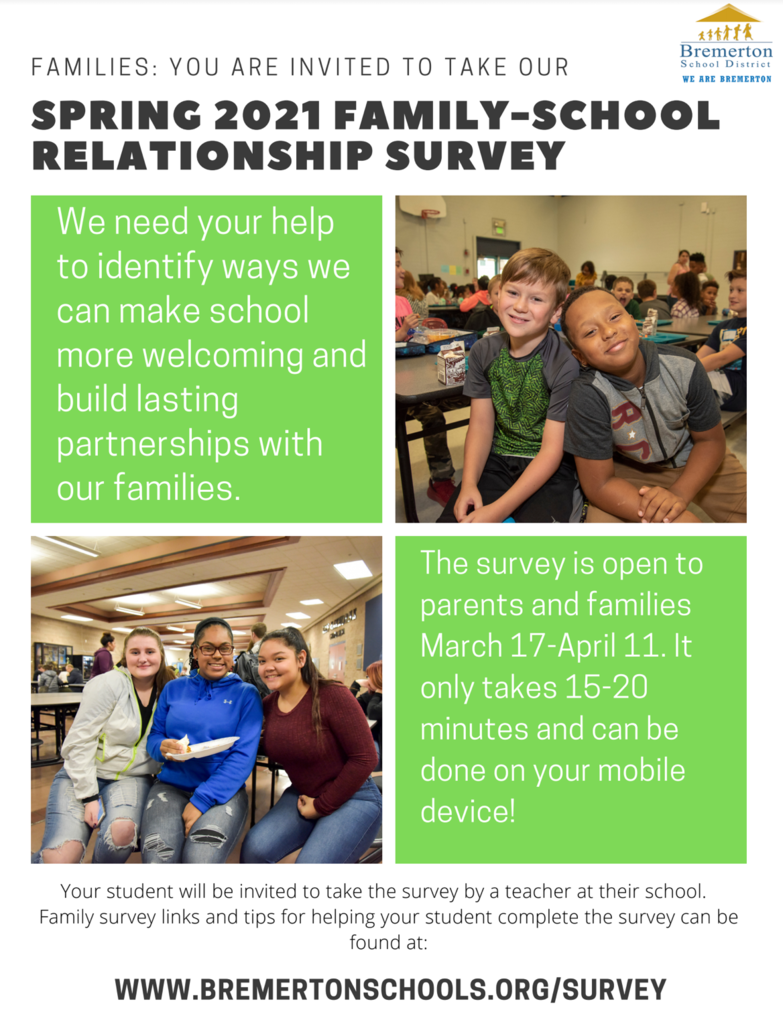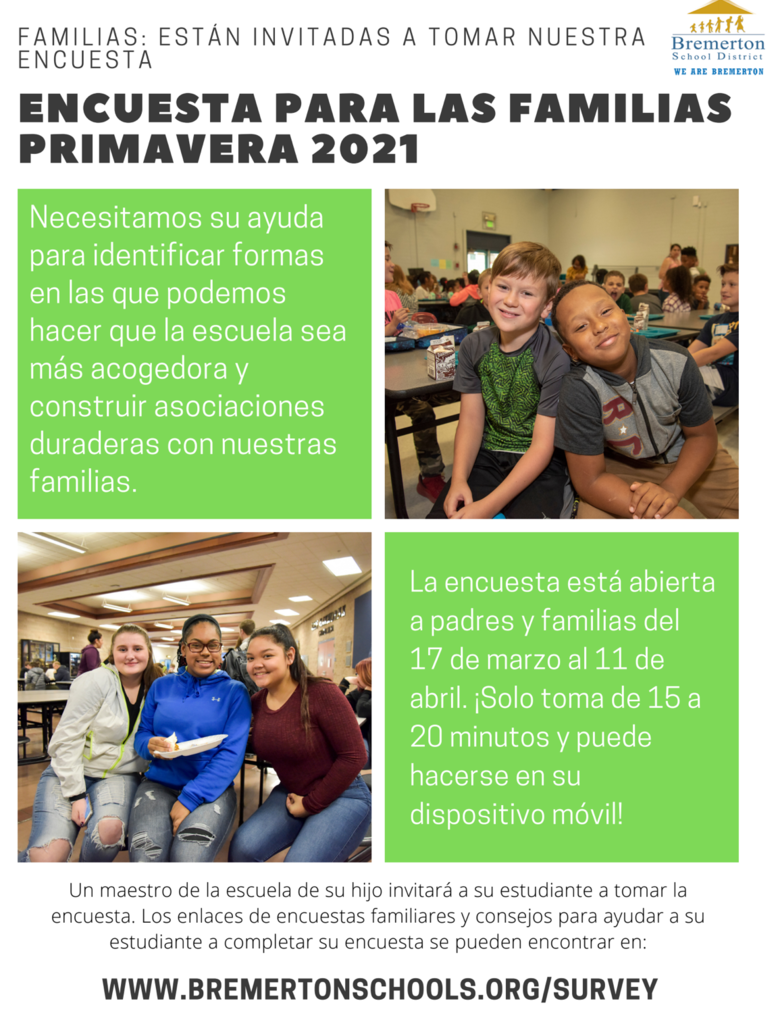 Did you know 92% of students in WA have access to a skills center? Did you know students that complete a program of study in CTE tend do better and stay longer in their college pursuits? This is why Skills Centers Work for Washington!
https://youtu.be/1HyCQBF3wqk